The Murder of Anthony Hill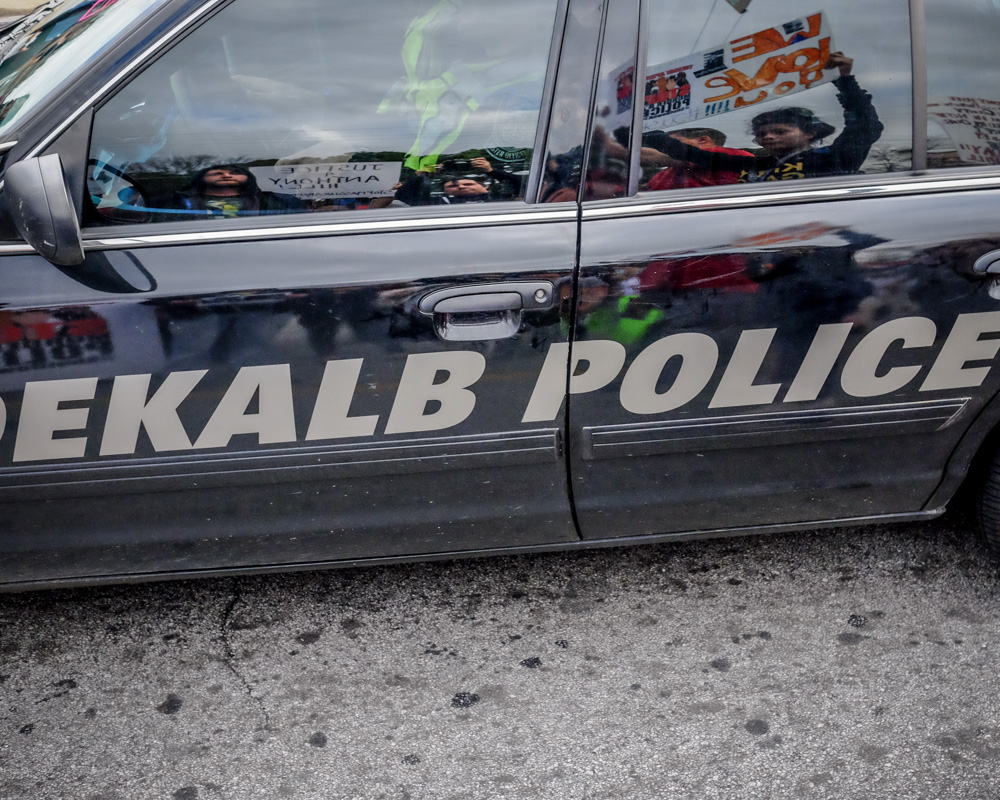 This isn't the normal Hidden South post but it is the story of a man that served this country and no longer has a voice because he was murdered by police.
Yesterday afternoon, I joined the family and friends of Anthony Hill, the unarmed vet who was gunned down, last week, by Officer Robert Olson of the Dekalb County Police Department. This marks the 3rd killing in a week, of an unarmed man, by Police. Anthony was bipolar and was having a manic episode at the time of the shooting.
Here are a few quotes that Anthony posted in the time before his murder:
"The media continues to paint the same horrific picture of mentally affected people but I have to tell you, there are so many shades in between the extremes,"
"I am thankful to be something other than normal," it says. "I don't fight my circumstance, I embrace it. I love myself. Always #IAmBipolar."
At 8:40 a.m., his final post read, "Where I once saw death i only see life."
There is no reason that a trained, experienced officer couldn't have handled a single, naked man, without using deadly force. These are not rare incidences. They are common and rarely are the police held accountable for their actions.
I'm not OK with living in a society in which the police are allowed to shoot first and ask questions later. We treat mental illness with bullets and bars in this country and somehow that's become acceptable.

I'm angry as I write this. I'm angry that this family lost their loved one because of a government employee, whose job it is to protect society. I'm angry that there weren't thousands there to support this family and join their cry for fairness and justice. I'm angry that likely nothing will change as a result of Anthony's death.